Complete Chain launched the electronic registration system for applying to the Jordanian board exam.
2017 Jan , 17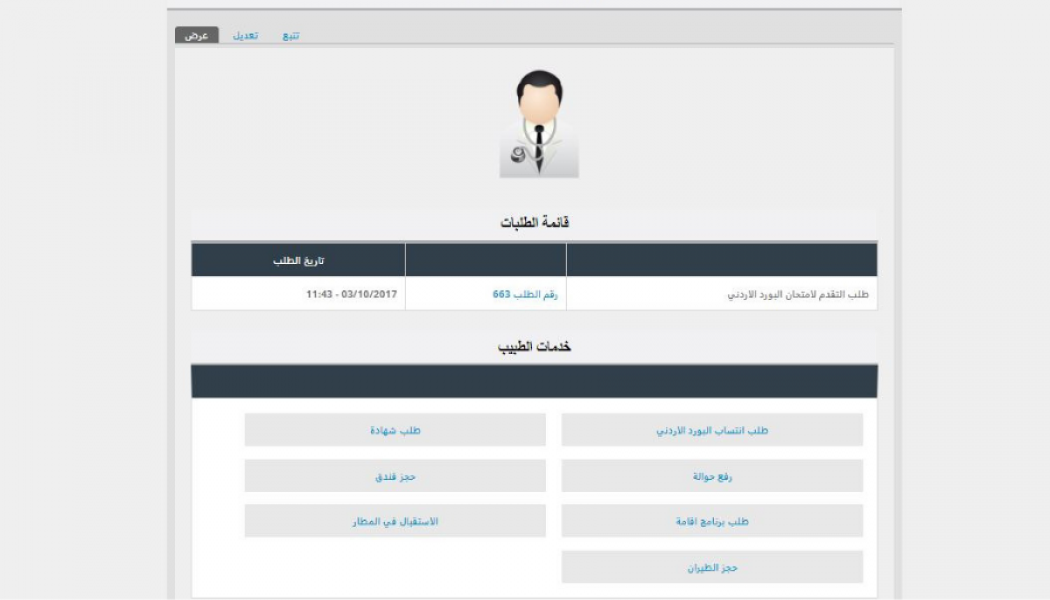 Complete Chain has launched and developed the electronic registration system by a highly skilled IT team. It has been a strenuous effort to optimize the system with its high technology and ability to accommodate a large database while maintaining ease of use.
The electronic registration system has the following characteristics:
1)Receiving the applications electronically, which increasing the speed of evaluation of the application submitted by the doctor.
2)Archiving the file of the doctor electronically with all the required documents, also to provide the doctor with a password of his own, through which the doctor can visit his account on the site at any time.
3)Provide the service of communicating with the doctor by sending messages via e-mail to provide him with the latest updates.
4)The presence of an electronic clock within the system, which sends consecutive text messages regarding the approaching of the exam and the reminder of the existence of training courses and workshops.
5)The ability of the system to maintain a database of large numbers of doctors and ensure that they are not lost in comparison to the paper archiving systems, which facilitates the mechanism of reference later by both the employee and the doctor, and the extraction of any document is required if the doctor requires additional copies of them.
6)The system provides the opportunity for the staff to evaluate the documents submitted by the doctor on his account and make sure that they are completed and thus avoid the trouble of sending documents by courier and the resubmission of another document in the event of non-completion.

Electronic registration system: https://cloud.complete-chain.com.